(Carlotta Posz) Co-Director and Choreographer. A founding member of Dans Askina, she has been involved in Middle Eastern Dance for over 40 years. Kerime is also one of the founders of Oasis Music and  Dance Ensemble, a MN Renaissance Festival favorite in the mid 1980s.  She has travelled to Istanbul to study Turkish dances with native experts, as well as taking Turkish cooking classes.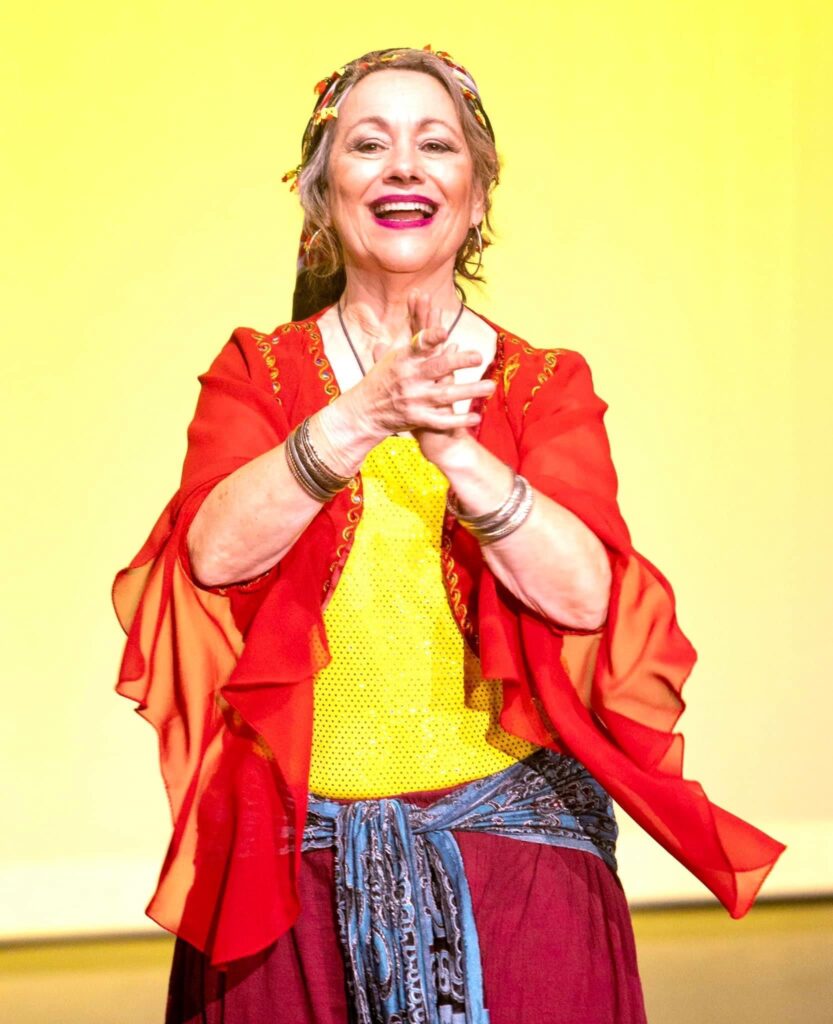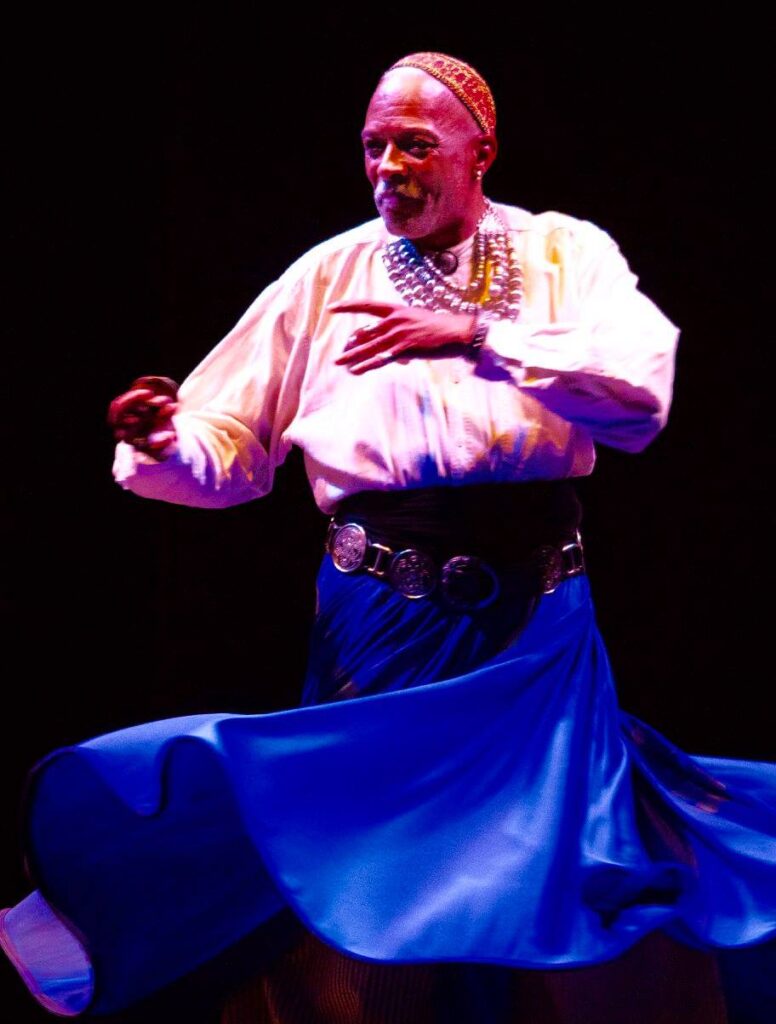 (Benjamin Lamb), Artistic Captain: Benjamin's lifelong journey with Middle Eastern Dance began in San Francisco in the 1980s, studying Jamila Salimpour's original tribal folkloric style with the incomparable John Compton and Katarina Burda. As a member of Aladdin's Lords and Lasses, he performed on the California Renaissance Faire circuit before moving to Minnesota. In addition to dance, Ben is an a cappella vocalist with One Voice Mixed Chorus, the largest LGBTA chorus in North America.
(Marilyn Christianson) began dancing in college as a member of the University of Minnesota Dance Line, and since graduating has returned every year to dance in the homecoming parade and game. She began taking bellydance classes through community education with Amina Beres, and fell in love with the music, moves, zills, and the costumes. Marilyn is thrilled to be part of the Dans Askina family, and is one of our talented costume and set design sewers.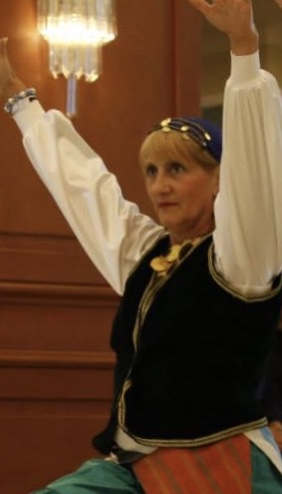 (Wendy Famodu) has loved dancing and music since childhood, participating in band and choir throughout high school. Dance eluded her until she finished raising her 6 children, when she learned about Middle Eastern Dance through her local Community Education program. Since joining Dans Askina, Meira has travelled 3 times to Istanbul to study Turkish dances with native experts, and taking 2nd place in the Folkdance Competition segment of Rakkas Istanbul.  Another of our accomplished cooks, Meira grows her own grape leaves to make Turkish Yalancı Yaprak Dolması (Stuffed Vine Leaves).

(Nancy Holden) began her journey with dance in 2001, studying a variety of Middle Eastern dance styles through Eden Prairie, Minnetonka, and Hopkins Community Education classes. Nahila is excited to expand her appreciation of Turkish dances with Dans Aşkina and to share her love of the music, dance, and culture by encouraging others to participate.  Nahila is the creative force behind our newsletter, Dokuz Sekiz, as well as helps sew our costumes and set designs.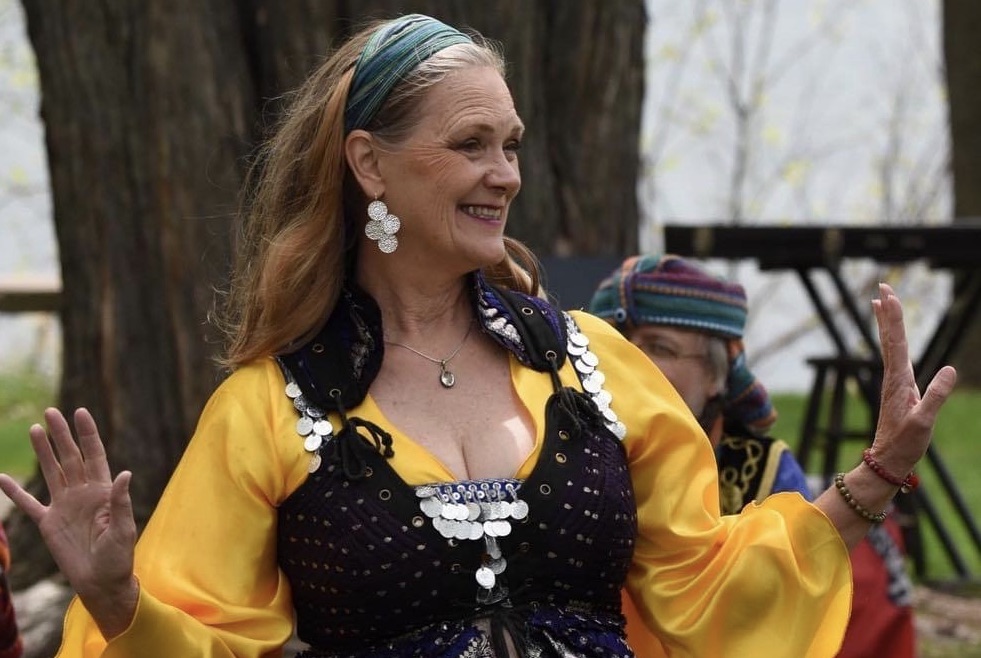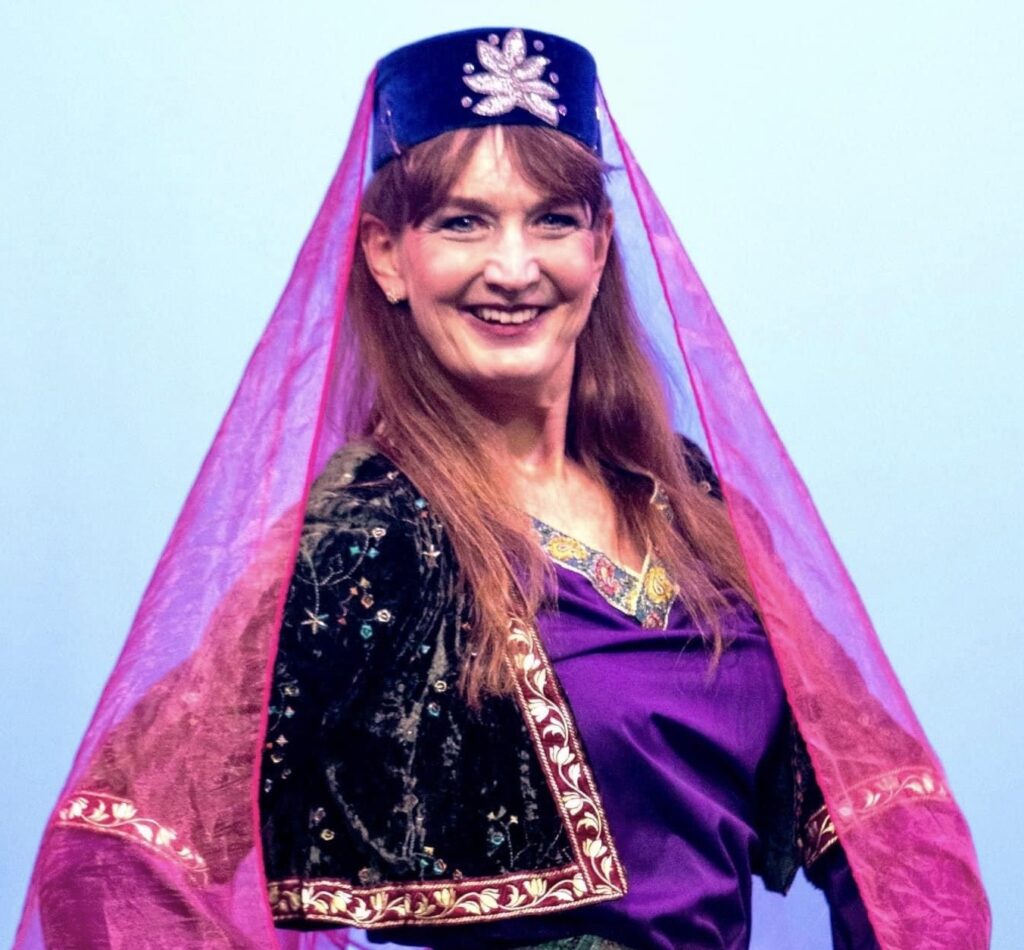 (Katrina Dam)
started Middle-Eastern dancing in the mid-1990s, and has performed at local venues and in Minneapolis Fringe Festival shows.
She 'blames' her love of Middle Eastern dance on her lovely late mother, who once had hired a bellydancer for a house party and Katrina was hooked!
An accomplished Scottish Highland Dancer, she is also a member and performer of the Royal Scottish Country Dance Society, Fligmagearie Scottish Step Dancers, performs with Uptown on the Lakes Morris Dancers, and is one of our drummers.
After years of not being able to commit to being in a troupe, she's happy to have joined Dans Askina.